Annual Review Process – What you need to know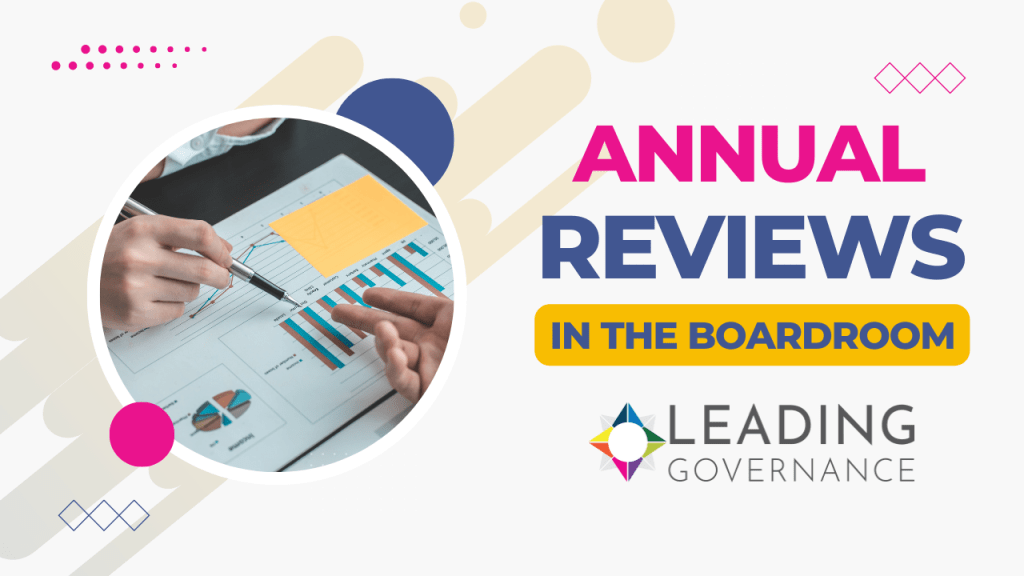 Join the Leading Governance website today
Becoming a member of the Leading Governance website provides access to all of the practical guidance documents, tools and templates we have developed over the years in one easily accessed 'One Stop Shop' for governance materials.
Click below to learn more.
Do you need support or training for your board? Leading Governance specialises in Governance Reviews and Board Development. Get in touch here for a call back.
You can join the Leading Governance website as a member? 
Members get access to exclusive governance content to help run their boards. Click below to read more about it and book a free consultation about our website membership.